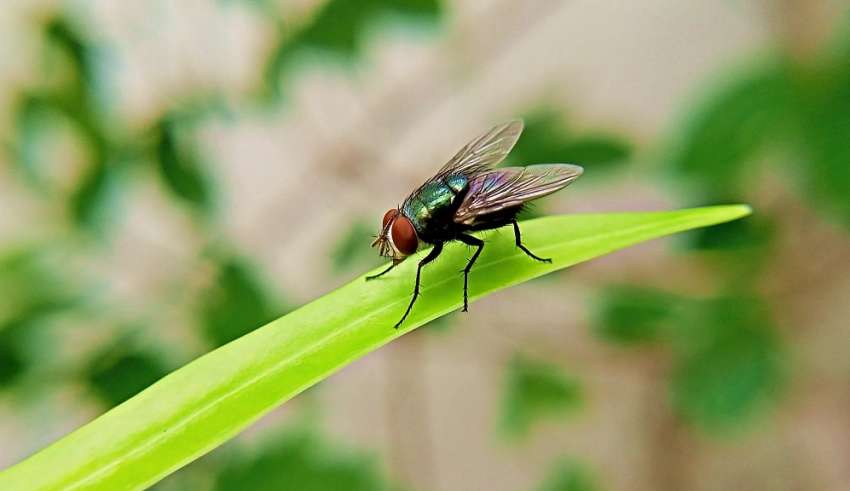 With the changing season and climatic conditions, there is a variation in the type of insects and bugs that enter our home and premises. One such insect is the common housefly known as the blue bottle fly.
These blue bottle flies have a peculiar metallic blue color body from which their name is actually derived. You must have surely seen them fluttering around garbage bins or park areas.
Let Us Know More About The Blue Bottle Fly In Detail.
These blue flies wander around decaying matter and feces or anything decayed. The blue bottle fly, also known as the Calliphora Vomitoria, belongs to the Calliphoridae family, which is associated with the rotting of food and flesh. These species are highly attracted to dung and feces.
Because the blue bottle fly breeds in such unhygienic places and matter, they are highly contagious to spread diseases. Fly fans are a good option to keep them away from you. But the good thing about them is that they also recycle nutrients and make the world a better and cleaner version of itself. They feed on the sugar and nectar received from the flowers.
The Appearance Of Blue Bottle Fly
 These metallic flies are usually 12 to 14 millimeters, and their body has a blue metallic finish. These blue bottle-colored flies are slightly larger houseflies with different red-eye colors than houseflies.
Pollen grains adhere to their body as they feed on nectar from flowers. When they shift and sit on another flower, they promote pollination and the growth of fruits and vegetables. These blue flies are very useful and helpful in the artificial breeding process of vegetables and fruits nowadays.
Also, like other insects, they do not build a home of their own. They prefer wandering from one place to another all their lives.
How To Get Rid Of These Flies With The Help Of Fly Fans
Many authentic and traditional methods deal with these types of blue flies. But with the changing methods and technologies, these new fly fans are available in the market. They help keep the flies from wandering around anyone or us from our family.
These fans can also be carried while traveling or for any outdoor dinner setup. Usually, while you are out on a pleasant and beautiful outdoor setup for dinner or lunch, the usual problem faced is these flies wandering around your table or food places. The fly fans act as a savior in such situations and help keep the flies away.
The fan is so handy to carry that it also fits in your shoulder bags. The portability factor is amazing, and it can be operated anywhere and acts as a life savior from flies. Keeping away from the unwanted disturbance of flies and insects while having a nice time with your loved ones has a permanent solution.
Always plan your outdoor eating plans without worrying about getting wandered by unwanted flies. These fly fans are affordable, durable, accessible, and convenient options for everyone.