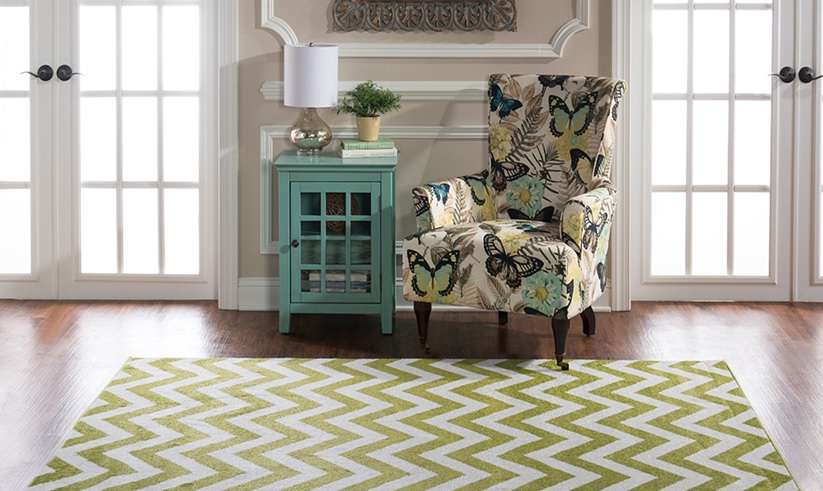 It's always really important for professional home decorators and regular homeowners alike to keep up on the latest industry trends permeating throughout the area rug industry. There's no doubt about it that Rugs are constantly evolving in terms of designs and styles, and rug aficionados will attest to just how complex the rug manufacturing process has been and still continues to be.
We're very lucky to have partnered up with the rug industry experts at Rug Source Inc. to help us create this article that details five unique rug styles that are currently trending all throughout America. So take it from the experienced pros in that these rug style trends should be on your radar while you undergo your next shopping experience:
Nature-Themed Area Rugs
Homeowners everywhere have been implementing natural elements and organic fibers within many different home décor outlets, and flooring décor is simply following suit. This means that more and more people are investing in area rugs that provide earthy colors and natural themes that bring a little bit of outside into households.
Natural tones are great at complementing many different accessory and furniture styles, and these rug styles often add unique textures and visual interests as well.
50 Shades of Pink Area Rugs
Pink area rugs are all the rage these days, but they may look a little bit different than you're imagining. This is because rug designers have been playing around with just how far they can take pink hues by blending them in with all sorts of other variations.
Today dusty pinks, raspberry and warm blush area rugs are selling fast, and these rugs often end up being much more than aesthetic punctuations within homes. People love how pink area rugs provide a simplistic ambience while also radiating warmth within a room.
Bohemian Rugs For Millennials
There's no denying that younger Millennials are becoming the frontrunners in the rug industry these days, and this is partly because many young homeowners are just now investing in high-quality rugs for the first time.
This is why we're now seeing many younger rug shoppers developing this unique type of Bohemian style, and it's really turning heads throughout the entire industry. Today, you'll now see area rugs that provide bold colors with brilliant designs that are right next to subtle colors and designs that also evoke a sense of wanderlust within living and dining rooms.
Scandinavian Rugs Are The Next Big Thing!
A lot of people assume that the best rugs in the world come from countries like Iran, Iraq, China and India, but the truth is that many Scandinavian countries are exporting incredibly beautiful rugs these days as well.
Scandinavian area rugs are known for their cooler colors and organic fibers, as well as their subtle elegance. These rugs end up providing a very relaxed ambience within any given household space, and they're good for neutral rooms that need a trendy upgrade!
Moody Rug Designs & Bold Colors
Another growing trend throughout the rug industry is the growth of very bold colors like deep purples and indigos combined with incredible designs. There's no denying that this type of style is making incredible fashion statements on people's floors, and many of these rugs are very luxurious.
Reach Out To The Experts In Your Area To Learn More About Current Trends In The Area Rug Industry!
There's a lot that rug shoppers have to consider when they're thinking about the industry's latest trends, and the above trends are a great starting point when you're in the process of narrowing down your best options.
But the best thing you can always do while rug shopping is turn to experienced specialists that have supported countless rug shoppers just like you in the past, and you can learn more about the industry's current trends by speaking with the Rug Source team via the link at the top of this blog!