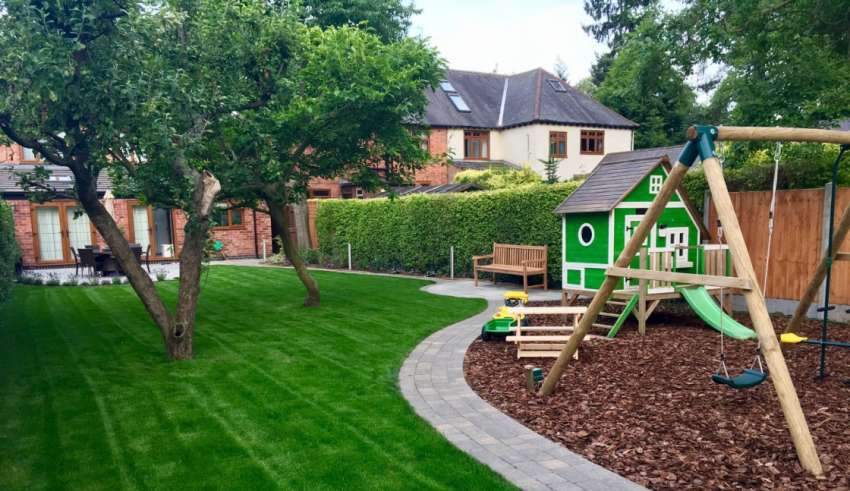 The international pandemic brought about a new normal within the space of a year. Jobs become remote, masks become commonplace, and gardens became the new British luxury, increasing the value of homes and causing a stir among estate agents. Coinciding with a boom in the housing market and a number of government initiatives to support first-time buyers, a number of new homeowners with created, many meeting the first garden they've owned.
Those that own gardens will know that, if left unattended, they are prone to becoming overgrown and increasingly problematic, and in some cases even dangerous. As such, it is important that this new wave of homeowners endeavour to begin tending to their gardens right away, making note of the fundamentals that will ensure their garden is forever a place to celebrate.
Identify Your Flora
The first, and perhaps most important step, is to ensure you identify what is growing in your garden. Certain plants, those most harmful, will likely have been identified during your initial checks, however, it is still worth assessing any invasive species, such as Japanese knotweed, which must be controlled by law. Others, such as brambles and hogweed may be less problematic but can prove harmful to both the landscape and a person's health.
Bring in an expert familiar with plants to take a look at your wild space or even photograph those plants you're unsure of. By identifying them early, you can prevent a problem from becoming much worse.
Plan Your Plot
If you have an intention for your garden, whether a pond or outbuilding, it is ideal to begin drawing up plans early on. By drafting up sketches and blueprints, you can better assess the most appropriate layout for your garden, taking into account foundations and weather conditions. Summer houses are a popular luxury but you must ensure they have the right ground to sit comfortably on! Any plans that you make can be checked with garden-savvy friends and family who will be able to offer advice and hopefully catch any mistakes.
Begin Tending
It's never too early to begin establishing a garden routine and it is advantageous to begin right away, not only to reveal which tools you are missing but to prevent your garden from becoming host to unwelcome flora and fauna.
Begin by trimming hedges and pruning trees, then move onto clearing soil from weeds. Once you've taken care of superficial elements, you can begin levelling your land and creating a landscape that is conducive to your plans and ideas, one that will also prevent rain and mud from collecting around your home.
Consider The Seasons
Finally, before you begin creating flowerbeds or planting your vegetables, you must think about your garden throughout the year. Establishing outside furniture is great for summer, but will it need removing during winter? Your greenhouse helps to show off your green thumb to neighbours but is it concealed from potentially strong winds? If assets in your garden aren't imagined throughout the seasons, then you're risking creating problems later down the line.