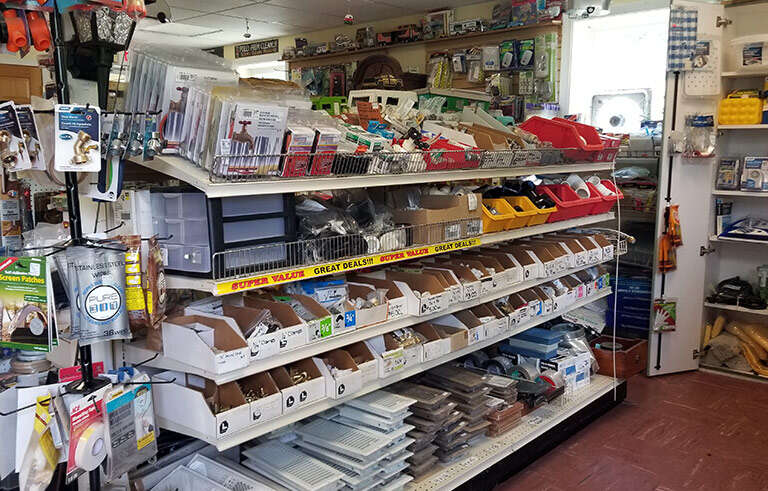 Purchasing a mobile home's components differs from shopping for a conventional house. However, you should know where to buy these replacement components if your mobile home requires repair. If you do, you can save time and energy searching in vain for the specific feature you want. You might become tired of the same old thing and buy a part that isn't made for a mobile home. You won't go and get the replacement component.
Finding mobile home parts can only be accessed with prior knowledge of where to seek them or what resources are available. Looking for new components for your mobile home? Here's what you'll need and where to get it:
It Is Necessary To Start At The Beginning
It's important to realize that mobile home components differ from those used in standard, site-built houses. Many mobile homes, for instance, have walls made of vinyl over gypsum (VOG) or wood panels rather than drywall. While it's possible to make do with pieces meant for a traditional house in some circumstances, doing so usually necessitates some alterations before they can be used in a mobile home. This is why it's crucial only to use components explicitly designed for mobile homes. Take a look at the following for more advice:
Prepare yourself: To begin, you should know the specific component you need. That's usually not hard to figure out. Take it apart and bring it to a nearby mobile home parts store to see if they sell a replacement. If you can't get rid of it, document it with photos.
Ensure you have the correct component number: Some components will include labels that may be used to identify the part and facilitate the search for a replacement.
Look for the instruction booklet: Most components are accompanied by documentation outlining assembly, warranty details, etc. Find this user guide and keep it handy while you search for a suitable alternative. If you cannot find the manual, try to determine who made it so you can check if there's a way to get another copy from the manufacturer's website.
The first step in finding a replacement component is identifying the sort of part or material you need.
Mobile Home Parts Shopping Online
The Internet has made it simpler to get components for mobile homes. While purchasing on an internet site may not provide you with the same level of personalized attention or in-depth knowledge as a traditional mobile home retailer, it does have the advantage of being convenient and quick. Some advice on purchasing hardware and building supplies online:
In general, only visit reputable sites. You may find helpful information at Mobile Home Parts Store, Discount Mobile Home Parts, and Mobile Home Advantage. You may look on eBay for more niche mobile house components. Aberdeen Home Repair has you covered if you need any of the specialized mobile home components.
You can save money by being savvy when you shop: You should already know what you need, but if you're having difficulties locating it online or aren't sure whether a specific item is the proper one, give the shop a call, and they'll be happy to assist you out. Live chat is an option provided by certain web-based stores. It would be best if you also familiarized yourself with the policies of the various stores you plan on visiting (i.e., return policy, delivery estimate, etc.).
Online retailers often need more customer support, even though their services are simple and inexpensive. It might be challenging to go through issues over the phone, especially when searching for specific components or asking questions about parts. But if you know the exact component number you need, it's much easier to get it online.
Buying From Merchants Within Your Community
You may purchase mobile home components and supplies by visiting a local brick-and-mortar retailer. If you choose this path, consider the following advice:
Avoid the big-box hardware store: You will only find what you need in a large box shop if you go to Menards, which has some mobile home components and supplies. Stick to stores that sell mobile home accessories. Visit MHvillage.com if you need assistance in locating them in your region. That's because it's a website that helps you find local mobile home retailers.
Incorporate the following in your kit: If you need help determining what you're looking for, it's best to come to the store prepared with the broken component itself (if possible), images, and any other information that could be relevant.
Excellent for facing the unknown: While knowing precisely what you're looking for is a huge time saver when shopping online, it may be a significant hassle in a physical store. Here, the helpful staff at a physical store comes in handy, as they can direct you to the appropriate section to locate the required component. You probably won't find that anywhere if you purchase online. Furthermore, getting many samples of various flooring materials is simple to determine which one you prefer most in your house before making a final purchase.
Drawbacks: The disadvantages of buying from a mobile home components business are not without their share of problems. One, in-store costs are often higher than those found online. Two, depending on your location, you could have a long way to travel to reach one.
Information Not Elsewhere Described
Is it feasible to swap a mobile house component for a traditional one? We hear this question frequently, and although there may be certain cases where it makes sense, we're always hesitant to recommend it. Because of the many differences between mobile and conventional construction, the cost of materials and components might vary considerably. For instance, specific details may be constructed to different standards or intended for a distinct function. It is feasible to make the switch, but it usually requires a lot of improvising. So, even if you can tell the difference, it's best to use replacement components and building supplies made expressly for mobile homes.