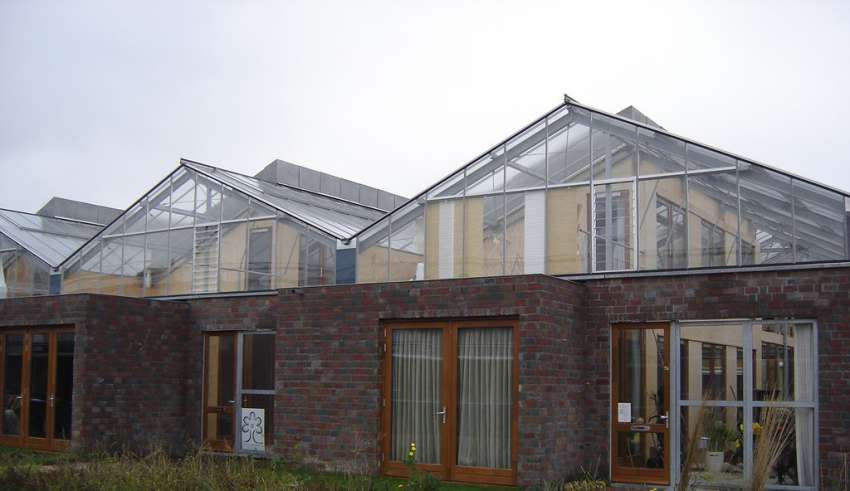 Keeping your greenhouse running through the Summer isn't the easiest of tasks. You need to ensure you're doing daily checks online for changes in the weather forecasts so you can adjust your ventilation accordingly to keep those blooming plants and flowers thriving. As a rule of thumb, you should opt to have 1/5th of your floor space open to ensure sufficient ventilation and movement of air.
Natural Ventilation
Natural ventilation will be your best friend through the Summer months. Use your side vents and windows to your benefit on a hot day. The best plan for keeping your greenhouse cool is to not allow it to get too hot to begin with. Ideally, if you've spotted a hot day approaching you need to get up early and naturally ventilate the greenhouse before the temperature hikes up. Utilise the morning cool breeze from the moment you wake up, this way you're going to have an easier job on your hands. It's far more difficult to cool the greenhouse down than it is to keep it cool to begin with. The more air that can reach the inside of your greenhouse, the cooler it will be which is perfect for your plants.
Fan Ventilation
The benefit of fan ventilation is the redirection of air flow throughout the space. You may want to encourage air flow from the shutter end to the fan end to increase the flow of air entirely. The air will move around the greenhouse faster, ultimately cooling down your growing space quicker and more effectively. There are plenty of energy efficient options for your fan ventilation, taking into consideration a solar panel extractor fan, perfect for reducing heat and condensation in your greenhouse. This great piece of kit is wire free so very easy to install and works by generating power from the sun to reduce the heat by removing air inside.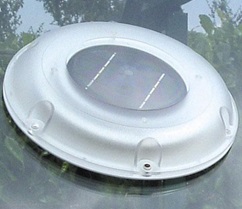 Image Credit: Two Wests | Greenhouse Solar Extractor Fan
Automatic Irrigation System
An irrigation system successfully delivers water to all your pots, plants, vegetables, and flowers. The water system encourages growth and provides slow and effective watering to your budding crops. Additionally, the benefit of an automatic irrigation system is your crops will never miss the opportunity for a good watering, this way they'll never overheat, become too dry and die out. You're free to go about your day-to-day life without worrying you'll miss the perfect opportunity to water your plants.
Types of Irrigation Systems:
Automatic Water Reservoir
Overhead Spray Kit
Bag Drip Watering Kit
Self-Watering Grow Pot Tower
Shading
Greenhouse shading is essential in the Summer. The inside temperature of a greenhouse can be so high that it can destroy your plants you've spent so long trying to help thrive.
Forms of shading:
Paint on shading
Shading fabric
Both forms of shading are excellent choices for your greenhouse, however they can't work alone. They need to be paired with a good form of ventilation and humidity to create the perfect growing environment for your budding crops.