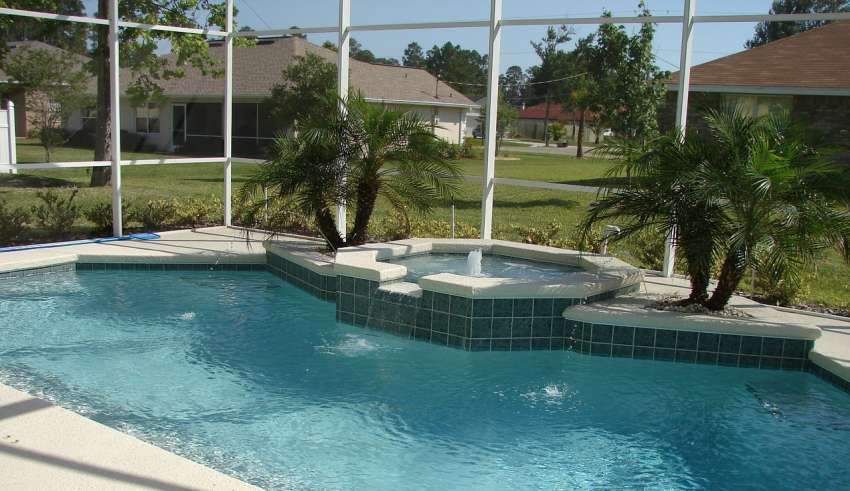 Your pool deck plays a key role around your pool. It provides people with a safe place to walk to and walk from the pool, as well as a place to possibly enter or exit the pool. Your pool deck is something that needs to be routinely maintained. If it is not maintained, it may become a safety hazard, and instead of providing people with a safe place to walk, it may become a slip and fall or trip and fall hazard. Pool deck resurfacing is one of the most common types of maintenance your pool area needs. Here are a few of the signs that yours may need to be resurfaced.
Cracking on the Pool Deck
One of the signs that it may be time for professional pool deck resurfacing is cracking on the pool deck. Pool decks can be made from a variety of different materials, including pavers, wood, or concrete. The sealant on the pool deck helps to prevent water from seeping into porous decking material. As your pool deck is used, exposed to the elements, and splashed with water, that sealant wears off. Water may seep through your pool decking, and disrupt the dirt and sand underneath the pool deck, causing the deck to shift. This can lead to cracking. Resurfacing the pool deck prevents further water from seeping in and causing further damage.
Damaged Expansion Joints
Another sign that it may be time to resurface your pool deck is that your expansion joints are damaged. Walk around your pool deck and look for something that looks like rubber or plastic that is embedded into your wood or concrete pool deck. These pieces of plastic or rubber are expansion joints. The materials that your pool deck is made from expand or contract when it is hot or cold out. The expansion joints help to give your deck the space it needs to expand or contract, without cracking. If the expansion joint is cracking, chipped, or damaged in any other way, deck resurfacing is needed to replace that piece and prevent future pool deck damage.
Worn Pool Deck Sealant
The final sign that you may need to hire a professional to resurface your pool deck is having worn pool deck sealant. Sealant helps to waterproof your pool deck, ensuring water doesn't seep through your deck material, while also helping to keep the deck from becoming slick. If the sealant is worn, water will not puddle or pool on the surface of the pool deck. This is a tell-tale sign that your deck needs to be resurfaced.
If your pool deck is showing one or more of these signs, it is time to have pool deck resurfacing completed. Having it resurfaced helps to keep the area around your pool safe for guests, while also helping to extend the life of your pool deck. Contact a pool deck resurfacing and waterproofing company today to learn more about these services or to obtain an estimate to have yours resurfaced.