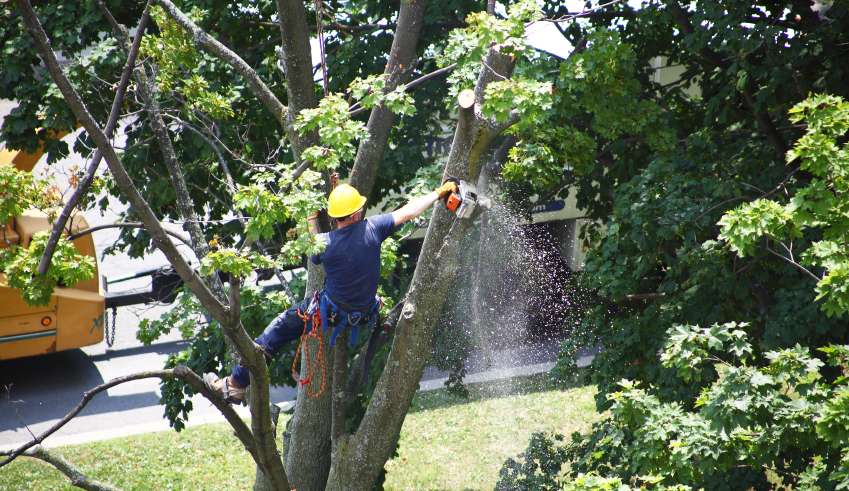 When it comes to landscaping, a lot of homeowners simply focus on the condition of their grass. However, you also need to pay attention to the condition of the trees on your property. Allowing the trees in your yard to grow uncontrollably may lead to other issues, such as safety hazards and blocking sunlight to other parts of your property.
Allow More Sunlight to Reach Your Garden
Overgrown trees and shrubs may block the sun from reaching areas of your yard, such as your garden. Trimming branches may increase the exposure of sunlight to these areas, making it easier to grow vegetables or maintain healthy grass.
Prevent Safety Hazards on Your Property
Large tree branches and limbs may create a safety hazard on your property, especially if the branches are weak or dying. A large branch can easily damage anything that lies underneath, including your home, a vehicle, or a person.
Experts can remove these branches and eliminate any hazards. You should pay attention to branches that grow over your home or garage. Remove or trim these branches to avoid damage to your home.
Remove Stumps and Dead Trees
There is no need to keep old stumps or dead trees as they may create safety hazards on your property. As with overgrown tree limbs, dead trees may break and fall onto other structures, causing damage to your house or to people. Stumps may create a hazard when driving through your yard or may get in the way of your landscaping plans.
Professionals can easily grind stumps and remove dead trees. If you are not sure whether a tree should be removed, allow the experts to assess the health and state of the tree.
Improve the Health of Overgrown Trees
All Arbor Services offers a complete range of tree services, including pruning and tree thinning. By removing upper branches, you can allow more sunlight and rain to penetrate lower areas of the tree, improving the health of the branch system.
Pruning is also beneficial for newly planted trees. It helps shape the trees and ensures that the roots receive nutrition from the sun and rain.
Boost the Kerb Appeal of Your Property
A perfectly landscaped yard is more appealing than a yard full of overgrown trees and hedges. When people drive up to your home, the yard is the first thing they see. Maintaining your landscaping by removing dead or overgrown branches will help boost the kerb appeal of your home. This is especially helpful if you plan to sell your property.
Besides helping you maintain the trees on your property, experts can help manage other plant life, including hedges and shrubs. If your landscaping is beginning to take over the rest of your property, consider using professional tree services to manage your trees and greenery.