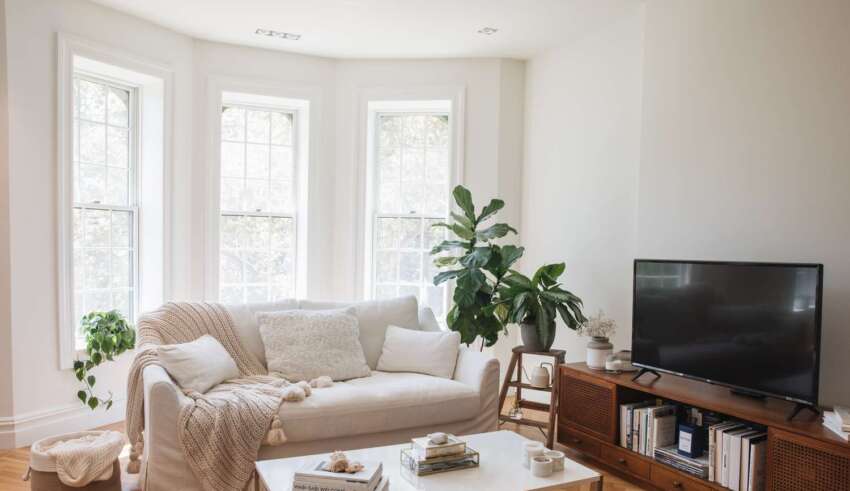 Navigating the Challenges of Sofa Arrangement
Living rooms are often the heart of a home, a place where family and friends come together to relax, converse, and enjoy each other's company. The sofa, as the central piece of furniture in living room design, plays a crucial role in setting the tone for the entire room. Yet, arranging a sofa design for hall isn't always as straightforward as it seems. It's easy to overlook certain aspects or fall into common pitfalls that can disrupt the flow and balance of your interior design.
This guide aims to provide you with insightful tips to sidestep common sofa arranging mistakes. Whether you're moving into a new home or simply looking to refresh your living room, these strategies will help you create a comfortable, functional, and aesthetically pleasing environment.
Not measuring the couch
One of the most common mistakes people make when arranging their sofa design for hall is not taking accurate measurements. It's essential to measure not only the length and width of your couch but also the space where you plan to place it. This will help ensure that the sofa fits comfortably in the room without obstructing pathways or overwhelming other furniture.
Not considering its usage
The way you plan to use your sofa should significantly influence its placement. If you frequently host movie nights, you might want to position your sofa facing the television. If your living room is more of a social space, consider arranging your sofa in a way that fosters conversation, perhaps in a semi-circle or facing other seats.
Don't overlook the focal point
Every living room design has a focal point, whether it's a fireplace, a large window with a view, or a striking piece of artwork. Your sofa should be arranged in a way that complements this focal point, not competes with it. For instance, you could place your sofa parallel to a fireplace or facing a beautiful window.
Not thinking about size or position
The size of your sofa and its position within the room can greatly impact the overall aesthetic and functionality of the space. A large sectional might be perfect for a spacious open-concept living room, but it can make a small space feel cramped. Similarly, placing a small sofa in a large room can make it feel dwarfed. Always consider the scale of your sofa in relation to the room.
Forgetting to create enough space for conversation
The living room is often a place for socializing, so it's important to arrange your sofa and other seating in a way that facilitates easy conversation. Avoid placing seats too far apart, which can make conversation difficult, or too close together, which can feel cramped. A good rule of thumb is to keep seating areas about 8 feet apart.
Overlooking separate seating areas:
In large living rooms, it can be beneficial to create separate seating areas. This can make the room feel more intimate and versatile. For example, you might have a main seating area centered around the television for movie nights, and a separate cozy nook with a couple of armchairs for quieter, more intimate conversations.
Throw out the rule book
While these guidelines can be helpful, it's important to remember that they're just that – guidelines. Every space is unique, and what works in one room might not work in another. Don't be afraid to experiment with different arrangements until you find what works best for your space and your lifestyle. After all, the most important thing is that your living room feels comfortable, functional, and true to you.
Arranging a sofa in your living room design is more than just about aesthetics; it's about creating a functional and comfortable interior design that suits your lifestyle. Avoiding common mistakes like not measuring the couch, overlooking the room's focal point, or forgetting to create enough space for conversation can greatly enhance the look and feel of your room.
Remember, there are no hard and fast rules when it comes to arranging your sofa. Feel free to experiment, take risks, and most importantly, create a space that feels like home. With these tips in mind, you're well on your way to creating a living room that's not only stylish but also welcoming and conducive to relaxation and socialization.