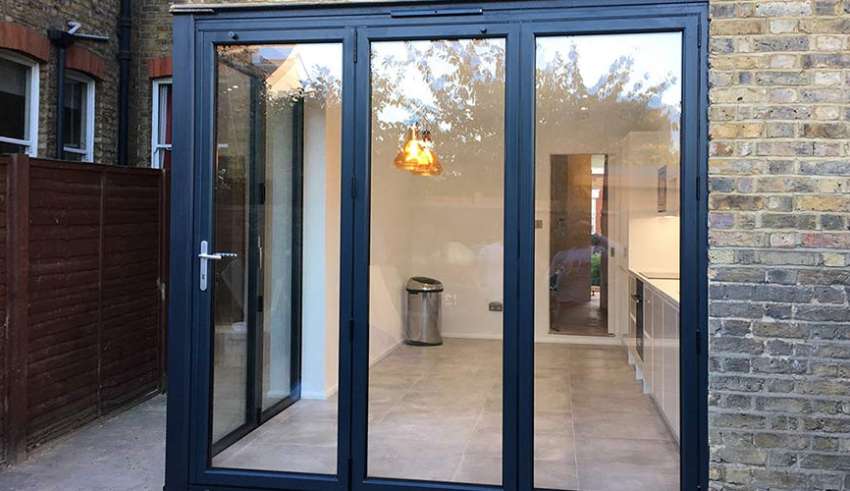 With large kitchen diners now being the focal point of many homes, people are looking for ways to make the most out of their outside space. One way of doing this is by installing bifold doors. With bifold doors, you can effectively make the area outside an extension of the house itself.
By installing bifold doors in Glasgow, not only will you increase the flow of light into your home, but you will allow your internal and external space to merge seamlessly with each other. Because of the reasons alluded to, fitting bifold doors has become one of the popular upgrades to homes up and down the UK. There is also no doubt that the addition of bifold doors will lead to your home increasing in value.
So, with all the positives surely everyone should be rushing to install bi fold doors? We thought we would take a balanced view and look at all the benefits of installing bi fold doors in your home so as to give you the big picture:
Easy Installation
The bifold door is a great choice, irrespective of whether you are thinking of taking out a whole wall or fitting doors into a smaller, more restricted space. In terms of the number of bifold doors you can fit, it starts at two and goes upward. Bifold doors can also be easily installed into more awkward spaces such as recessed and bay window spaces.
Easy Operation and Simple Maintenance
Including a traffic door as part of the structure will mean you can get in and out of any room without having to open and close several panels. As opposed to more traditional designs that need to be fitted onto elevated tracks which if people are not careful can become a trip hazard, bifold doors can be fitted flush to the floor, which eliminates these concerns and gives any room a much more attractive look.
Bifolds have the option of being fitted with anti-bump and finger-safe features specifically designed to help with accident prevention. This is an especially useful feature in homes that contain small children. Due to their track system and folding points, the doors stack neatly when opened.
As with your windows, it is very simple to keep both UPVC and aluminium bifold doors looking good by wiping them down occasionally with normal cleaning products.
Get the benefit of natural light and allow fresh air in by opening your home to the outdoors. When you find yourself in need of privacy, there is a wide selection of bespoke blinds on the market designed especially for bifold doors.
Greater Versatility
The idea that bifold doors are only appropriate for modern designs is a myth, as they can be purchased in a number of different designs and configurations that look beautiful in traditional homes as well. The use of bifold doors can augment homes of all sizes, even those with unusual layouts. When you want to fold back the doors, this can be done inwardly or outwardly, depending on your preference.
With the bifold structure, you are able to adjust as the British weather dictates, from having them open all the way on sunny days to completely closed when it's rain cold or raining.
Stylish and Practical
A good option for frames is aluminium since it is hard wearing, light, low maintenance and long lasting. If you so desire you can powder coat the aluminium in your preferred colour or apply a metallic or woodgrain effect to it. A timber frame can also be used if you prefer a more traditional look, but remember they will need more maintenance and may need to be reinforced with aluminium.
A Good Level of Security
A bifold patio door includes multiple locking points throughout its structure, making it one of the most secure type of door on the market, especially if it is made of aluminium. To ensure would be intruders are unable to lift bifold doors out of their runners, they should be mounted on completely enclosed tracks.
The points listed above are just some of the reasons why bi fold doors are fast becoming the go to door for the rear of many homes. However don't just take our word for it, any home improvement project should be given due time and consideration before going ahead.