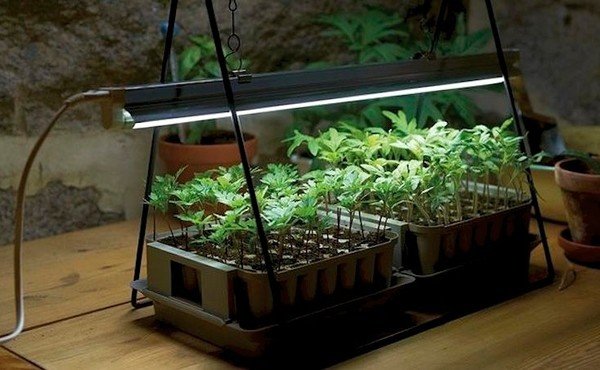 Everyone knows that for maintaining healthy plants, it is important to provide them with an appropriate amount of light and water. While it is easy to water your plants as much as they need, it might be tricky to ensure sufficient lighting. Even during summer, the greenhouse walls or the windows at your apartment can block a good portion of sunlight, not to mention that the sunlight produces a lot of radiation.
This is why grow lights and LED lights are especially popular among people growing plants, flowers, and vegetables. Here at Redbud, you can learn more about using additional lighting for maintaining your plants.
Choosing LED Lights over Other Grow Lighting Options
The market of specialized grow lights is quickly becoming filled with plenty of high-quality LED options. Over the past years, LED technology has come a long way, especially in plant cultivation. Red Bud Soil Co provides a wide selection of LED grow lights suitable for both home growing and commercial purposes.
There are many advantages of LED lighting, and here are the main ones:
Cost-effectiveness – previously, LED lamps were more expensive than common grow lights. However, their price has become lower and lower over the years. In addition, they are highly efficient for energy saving. Their heating is more gentle, which results in spending less water. All of it combined can save quite a lot of money;
Many spectrum options – the LED lights are versatile due to the wide range of spectrum choices. It becomes easier to select the most suitable model for your plants;
Decreased noisiness – the LED lamps are known to produce less noise than other grow lights. This is important for bigger scale growing that involves many LED lights;
Healthier plants – thanks to different lighting options, you can grow bigger and stronger plants. This way, they become more visually appealing to your customers.