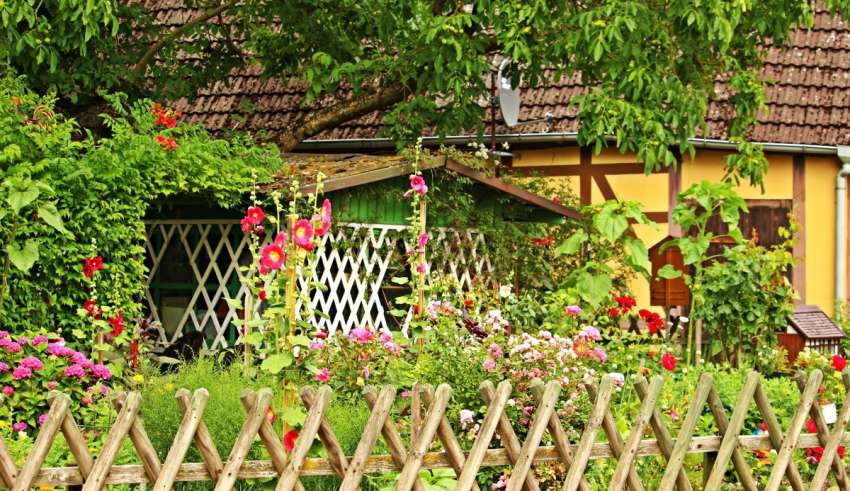 Eventually your fence will become old and in need of replacement, it could be that the wood eventually rots or crumbles. Some fences blow over in the wind and therefore a new fence needs putting up in it's place.
Removal of the old fence
Often removing the old fence  can be a bigger job as installing the new one itself and is something that thought must go into. You can break up parts of the fence and pile them up. If you've got plants and foliage growing you may need to cut them up first to get to the existing fence and then dispose them in your garden waste bin.
After you've removed the old fence you will have to find your local waste disposal site and read the instructions for disposal.
Selecting the materials
Look at how high you want your new fence to be, do you want to be able to see over it? It might be worth checking with your neighbours on what they would like to see and to make sure you are no depriving them of sunlight by building one too high. Once you've had this conversation you must then think about the colour, height and style of your fence. Locate a brochure from a local DIY store and decide which would look better in your garden.
Preparing the ground
Before placing the new fence posts into the ground you may need to clear what's left. Remove all of the roots of any plants that may have grown underneath your old fence and even out the ground. It's essential that any soil is evened out when the new posts are put in otherwise this can lead to your fence being uneven and not so durable in the long run.
Make sure you acquire enough fence panels and posts. Measure out the distance between each fence panel and where every post should go. If you know a builder it might be cheaper to get them to source the materials for you as part of a local deal with builders merchants.
Installing the new fence
Place the fence posts in first after measuring them up. Knock them in so they are in the ground and make sure they are stable by seeing if there is any movement of them when you push them. Screw the fence panels into each post one at a time to make sure the overall structure is rigid. When finishing the fence installation, further tighten all the panels so that they will stay strong. You can then consider adding a paint or finish to your garden fence.