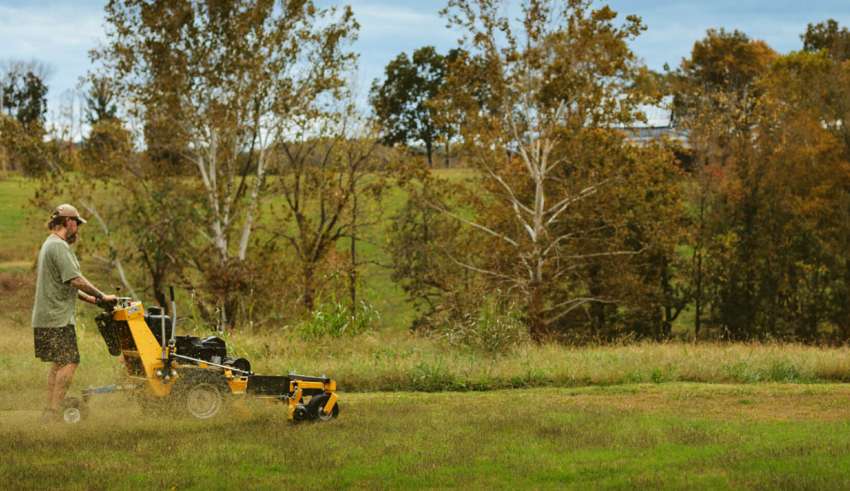 Lawn care trends are focusing upon certain factors to maximize its user growth. As long as there is continued growth in the housing market, there will always be a demand for industry services.
More Technological Oriented Industry
The lawn care industry is expected to get more technological oriented. People have always thought of lawn maintenance as the art of keeping a yard clean with the best equipment such as lawn mowers, trimmers, and edgers.
What if all your equipment enables a 'smart' approach which incorporates data from its surroundings and is analyzed through sensors? This would automate the whole process, making your tasks easier as well as saving you time.
Numbers Are Expected to Grow
More and more people are getting involved in the lawn care business. Some of them will be servicemen, some will be businessmen and customers, and some will help in the 'research & development' of the product.
One of the signs of a good business is to have a unique point. Outdoor entertaining has become a trend with more people seeking to bring the indoors out. Customers who are looking to expand their outdoor living have become a trend that can have an evergreen impact on a global scale.
Lawn Care Awareness
Today's consumers do not have time for outdated marketing tactics. They are not obligated to purchase unless it is on their own terms and timetable. Sharing important facts beforehand helps consumers to make a good buying decision.
One of the best ways to create new customers is through lawn care awareness. Expect a significant number of educational and grooming campaigns that answers specific questions and how it can help you with lawn related activities.
Stanley Genadek of Dirt Monkey University believes in educating an entity before making it a customer. In this way, the customer-seller bond becomes more reliable.
Social Media
The world of the 21st century has a lot of say in the form of ideas and feedbacks. Lawn care industries have used these platforms to grow their businesses by focusing on what the public wants.
While some people are searching for types of fertilizers to quickly grow their lawns, others are looking for time-efficient means for maintaining large lawns.
Lawn care companies will hire quality SMM (social media managers) who will manage the public profile of their companies on Facebook, Twitter, and Instagram. They will interact and suggest lawn care equipment according to the needs of their followers.
Brian Boase, the co-owner of MIL-SPEC Lawn Care believes that the marketing of a product is affected by social media. Even if technologically-oriented teams do not have sound marketing people to execute an effective marketing campaign, teams can obtain valuable information from social media and search engines.
Improved Battery Timing
Brad Lloyd, the owner of 'Your Way Lawn Care' holds the opinion of improved battery timings in the upcoming years. He says that improvements in the battery timing of lawn care industry have started emerging already but they have yet to reach satisfaction at a mega level. In a few years, companies will only focus upon defeating each other in terms of services and one of them is improved battery timing.
Machine Learning
The newer hardware elements of lawn care industry will focus on AI (Artificial Intelligence) and machine learning. Both of these will focus upon strategies to reduce human labor.
Expect self-performing robotic tasks and ability to plant, water, and harvest done all by the hands of machines in the near future.
Smartphone Connectivity
You will feel good if you get to know about the statistics of planted crops and the condition of your lawn through your smartphone.
By being updated, you will know about the current maintenance trends as well as any difficulties that may occur when reaching for a specific yield percentage.
In the upcoming years, expect connection of lawn care hardware units with mobile platforms. The helpful ULS (Unified Logging System) will explain the operating procedure to non-techies.
Say Goodbye to Static Approach
Let's say, there is a lawn care product which is very common in Switzerland but Americans have no idea about it.
The trend of global investors is to adopt policies through which their businesses would yield exponential growth. In reference to above example, it is no secret that American companies will research on the Swiss product and may even launch a better version.
YouTube and social media will play an important role to develop better products as ideas quickly transmit through social media. This will even give rise to inter-continental partnerships for the growth of lawn care businesses.