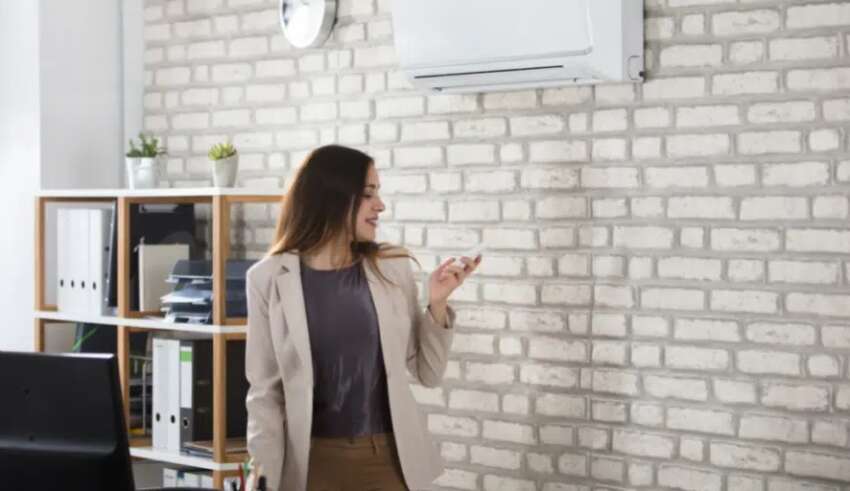 It's normal for homeowners to have plenty of questions about their air conditioning and heating system, because after all, these HVAC systems are incredibly complex and complicated!
The good news is that we've partnered up with Beehive Heating & Air, one of the leading HVAC businesses in Salt Lake City, to help us answer this list of questions that many people have about their systems.
So, keep reading on to see if your heating and air conditioning questions are answered in the below sections!
When is a good time to get my HVAC system professionally serviced?
It's a good idea to get your home's HVAC system professionally serviced during the spring and fall months, because this is when you should be preparing to switch between your air conditioning and heating systems.
How frequently should I replace my air filters?
It's generally necessary to replace HVAC air filters about every one to three months, but this ultimately depends upon your property's usage. Air filters are crucial for any system's overall performance, and neglecting this type of upkeep can potentially lead to diminished indoor air quality.
Is indoor air quality actually important?
Absolutely! Indoor air quality can sometimes be exponentially worse than air quality outdoors, which means that mildew, dust, allergens and other pollutants can circulate throughout your property and pose health risks to your entire household.
Maintaining good indoor air quality is crucial for your family's wellbeing!
Why should I invest in attic ventilation?
There are many different reasons why you should consider investing in attic ventilation, and this is mainly due to the simple fact that attics can reach astronomical temperatures during the heat of the summer.
Your attic ventilation will help you mitigate this type of excessive heat, and it'll also reduce moisture, keep your air conditioning costs lower, and prevent mildew and mold development.
Why should I invest in a programmable thermostat?
There are many benefits associated with programmable thermostats, and these tech-savvy innovations truly do wonders for anyone's HVAC system and overall efficiency.
You'll be able to take more control over how much energy your property uses, and you'll essentially be able to customize which parts of your home receive more output and climate control. This means you can save a ton on your utility bills by fostering a more sustainable home!
How can I tell when it's time for an air conditioner replacement?
It's sometimes tough to know when it's time to give up on an AC system and invest in a new one, but there are some red flags that indicate that you shouldn't keep pouring money into a troublesome unit.
If your AC is old, requires repairs on a frequent basis, or is significantly leaking, then it could mean that you should move on to a new system.
What should I do when my air conditioner freezes up?
No matter where your AC unit is located on your property, it's a serious issue when you notice that it's freezing up. This is a common warning sign associated with significant damages, and you'll need an experienced HVAC technician to check out these symptoms as quickly as possible.
What can I do to lower my utility bills during the summer?
Money is naturally a major concern for most homeowners, and reducing utility bills is something that we're all trying to do. When it comes to lowering your home's utility bills during the summer months, you may be wondering how you can do so without significantly sacrificing your indoor comfort.
Our best tips are to raise your thermostat settings as high as is comfortable for you, and close your curtains during the daylight hours.
When is it time to replace a furnace?
There are many different factors that come into play when deciding whether or not you should replace your home's furnace. For instance, if your furnace is over 15 years old, then you'll likely be better off investing in a new one in order to obtain better energy efficiency and the many benefits associated with today's cutting-edge HVAC technology.
You should also keep in mind how well your furnace is heating the entirety of your home, how often it needs to be repaired, and how much your energy bills are during the winter months.
Reach Out To The Beehive Heating & Air Team To Ask More Air Conditioning And Heating Questions!
It can be very frustrating when you have questions and concerns about your air conditioning and heating system, but don't have real people to speak with about these issues.
The good news is that you can get answers to your HVAC questions right now when you click on the link to the Beehive Heating & Air website located at the beginning of this blog and speak with their esteemed industry specialists!