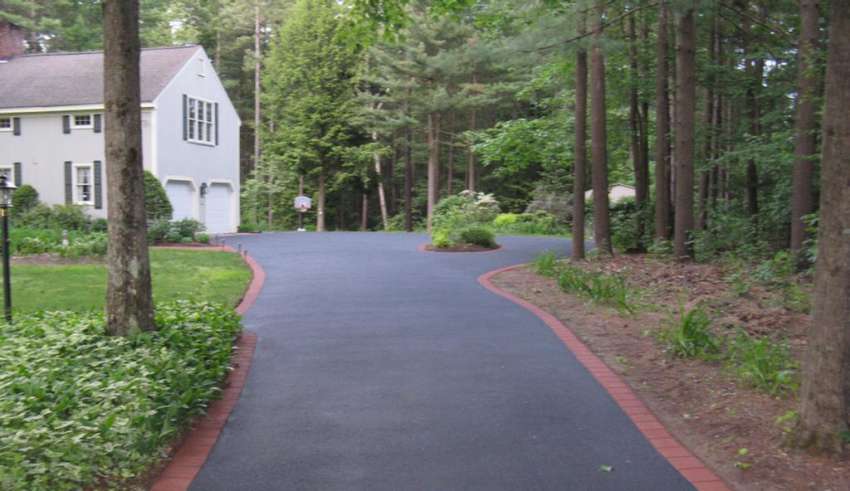 Of course, there are many different materials that can be used to create a driveway, and aside from functionality, the driveway does need to be visually appealing. Something that requires little or no maintenance and is in keeping with the property is the goal, and with that in mind, here are a few of the popular driveway materials that UK homeowners are choosing.
Resin-Bound Driveways – It is no surprise that the majority of homeowners opt for the resin-bound aggregate, as this not only looks very attractive, it is also very functional and hardwearing. If you want to see some great variations, check out the attractive resin driveways in Aberdeen, which are fine examples of what can be achieved, plus you could ask the contractor to show you some images of previous projects.
Block Paving – Another firm favourite, block paving will last for many years and by using several colours, you can create a unique design. Block paved driveways can withstand heavy loads, which is ideal if you have a caravan or motorhome, plus the driveway is very easy to keep clean with a high-pressure water jet.
Concrete Driveways – Concrete comes in many colours and with the colour pre-mixed, it is even throughout. There are several finishes including a paved look which is created by using a diamond-tipped saw after the mix has set.
Asphalt – This was a firm favourite until the emergence of resin and block paving driveways, and it does have an elegance all of its own. Asphalt driveways should be at least 4 inches thick, otherwise cracks begin to appear within a few months.
If you search online for an established contractor who has hands-on experience with your preferred material, you will be very happy with the outcome.