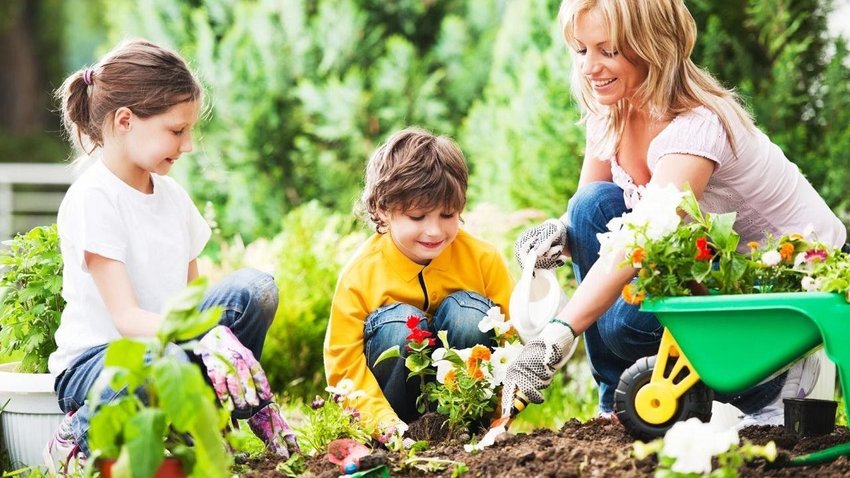 Introduction
The covid-19 pandemic has been a major cause of stress and concern all over the world for the past two years and many people have turned towards new hobbies and relaxing activities to restore their mental health. During this period which has forced many people to stay and work from home, gardening has become their favorite hobby, and for good reason. You can start your very own home garden if you have some space around your house. Simply search "landscape companies near me" online to hire professionals who can help prepare an area in your property and make it suitable for gardening when you are just getting started.
The Reasons
Here are a few reasons why home gardening has boomed in popularity during the covid-19 pandemic:
It helps to lower stress and improve your mood – The pandemic has forced many working professionals and busy families to stay at home for countless hours without any scope for entertainment outside their house or even traveling. This restrictive schedule along with the threat of the virus is extremely taxing to mental health and can even put some people into depression.
Taking up gardening as a hobby became the ticket to freedom for many people from their boring monotonous schedule since this activity allows them to spend time outside in their lawn or backyard.
Exposure to sunlight and the fresh air while doing repetitive activities required for growing plants naturally helps to boost the serotonin levels in your brain. And, it has been proven that spending time in nature or gardening can boost your mental health by lowering stress levels and promoting better quality sleep.
It provides a sense of security – The pandemic has caused everybody to become more cautious and even caused many people to become anxious since every contact with the outside world increases the risk of exposure to the deadly virus.
However, growing your own fruits and vegetables provides a sense of security since you are fully aware of what goes into the growing process and there is no need to risk exposure by going outside all the time.
This is especially true when you have kids at home since you don't need to be concerned for their safety. Plus, it also promotes healthier eating, and you don't have to worry about food shortages which provides a sense of relief in itself.
It allows you to strengthen the bond with your family and kids – Gardening is an activity that fosters a healthy relationship with your family members and even kids since all of you can participate together. As a parent, you can teach your kids how to tend to the garden and allow them to do other activities such as watering the plants, collecting sticks and debris, sprinkling plant food, raking leaves, and more. Plus, allowing your kids to garden with you helps to engage all of their senses and develop their organizational and thinking skills.
It fills the need for daily physical activity – Both adults and children require a daily dose of moderate to intense physical activity and gardening helps to fulfill that requirement. Gardening for 30 minutes each day is beneficial for our health, and it is even more recommended for children ages.
Watching the tiny plants grow into something beautiful and something that you can be proud of after all the hard work you and your family put in can be an extremely rewarding experience which is further boosted when you pluck fresh fruits and veggies that you have grown together, cook a meal, and savor it with your family at the dinner table.
It teaches many important concepts to your kids – The pandemic lockdowns have forced many children to stay at home and attend online classrooms. However, many parents are concerned about the education of their children since digital learning comes with all sorts of distractions. Gardening is a fun activity that you can do with your kids while teaching them many important concepts about science including subject matters from biology, chemistry, botany.
It provides a hands-on learning environment for the children where they can learn about and practice important skills such as measurement, counting, addition and subtraction, sorting through colors and classifying elements into different categories, and more. Such a way of teaching your kids is more beneficial compared to simple remote schooling.
It helps to teach fine motor development – Gardening is one of the best ways for your kids to develop their fine motor skills. Every activity such as placing the seeds in the pots, scooping up the dirt, watering the plants takes precise mental control and strength. Practicing their fine motor skills will allow them to translate the skill when they practice cutting, writing, and typing which is important for functioning in the real world.
It teaches us to be more responsible and patient – Nowadays, all of us, including our children, are used to instant gratification due to the blessing of the digital world. Unfortunately, such a phenomenon is not natural and can kill our motivation and cause extreme anxiety or sadness when things don't go our way.
That's why it has become extremely important for us to practice gratitude and become more patient and responsible. Fortunately, gardening is one of the best ways to do so since it takes careful planning and organization to grow a vegetable or flower garden successfully. And it also takes a lot of patience before they begin to show their true beauty.
Conclusion
Starting a new garden can seem like an intimidating prospect, especially if you have never grown a plant in your life. However, every bit of effort and time you put into growing your garden is worth it. You don't have to take all the responsibility for yourself. You can hire the help of professionals by searching "landscape companies near me" and allow them to prepare a suitable patch of land in your property for growing fruits and vegetables. You can even ask for help and advice from your local nursery or friendly neighborhood gardener who is an expert.