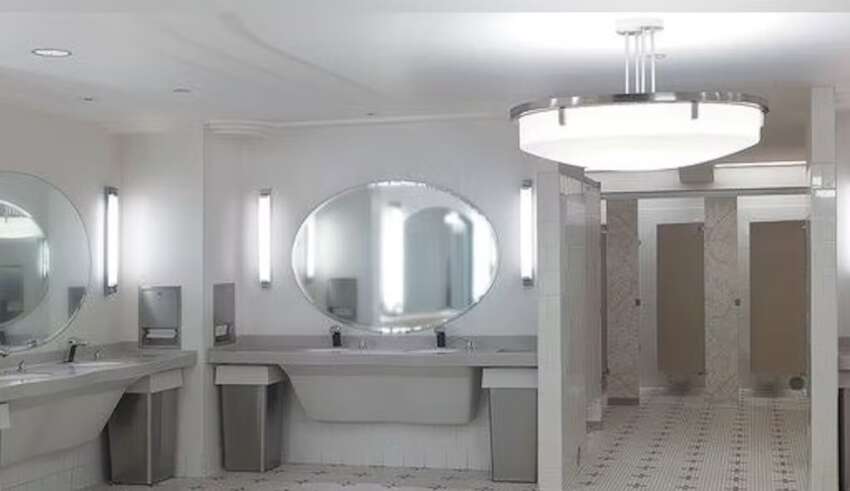 An ADA-compliant restroom in your home provides comfort and convenience for people with disabilities. With the right design and equipment, it can make all the difference in providing safe and independent living for those who need it most. The Americans with Disabilities Act (ADA) helps to ensure that people with disabilities have access to the same opportunities and facilities as everyone else. Certain features must be in place for your restroom to comply with ADA standards. An ADA-compliant shower system is a matter of safety, comfort, accessibility, and the law. The article will look at the most critical features of an ADA-compliant restroom.
1.   Low Threshold Shower System
A low-threshold shower system is vital in creating an ada accessible shower system. That means having a doorway with no lip or raised area to maneuver over, which allows for wheelchairs and other mobility devices to access the shower area with ease. Additionally, it ensures that everyone can safely enter and exit the shower, regardless of their physical abilities.
Low thresholds also provide a barrier-free bathroom design that eliminates tripping hazards and helps to prevent slips and falls. With the right products, you can ensure that your shower system is ADA-compliant while still being stylish and functional. Also, having other features like bathroom vanities that are easily accessible is crucial
2.   Dimensions: Enough Space to Navigate With Ease
When designing an ADA-compliant restroom, it is crucial to ensure enough space for wheelchair users to navigate and maneuver. That includes guaranteeing a minimum of 60 inches of turning space within the bathroom and at least 36 inches of clear floor space in front of fixtures. Additionally, doorways should be a minimum of 32 inches wide, with any obstacles along the way able to be avoided.
Furthermore, the bathroom design should ensure that the toilet, sink, and shower are easy to access for anyone with limited mobility. Ultimately, proper dimensions will help ensure that all users can move safely and comfortably in the restroom.
3.   Friendly Grab Bars
Having the correct type of grab bar is essential for any ADA-compliant restroom. Grab bars are crucial for providing stability and support while in the bathroom. Professionals highly recommend stainless steel grab bars as they are strong and long-lasting.
However, other types of grab bars, like plastic or wood, can be helpful depending on the look and feel of the bathroom. Grab bars come in various shapes and sizes and should be securely mounted to support up to 250 pounds of force. They should also be at a convenient height for easy accessibility.
4.   Adjustable Handheld Shower Wand
An adjustable handheld shower wand is an excellent feature for those looking for an ADA-compliant bathroom. Not only does it make showering more manageable and more accessible, but it also provides added convenience and safety.
The wand can be adjusted to different heights and angles to fit the individual user, allowing them to control the pressure and temperature of the water as well as direct it to areas that need extra attention. The feature can also help those with limited mobility and strength who cannot stand in a fixed position while showering.
5.   Non-Slip Flooring
Regarding ADA-compliant bathrooms, having non-slip floors is essential for the safety of those who use them. Non-slip flooring is crucial in showers, bathtubs, and anywhere else there is a potential for water on the floor. The flooring material can vary, ranging from ceramic tile, vinyl, or stone.
The flooring material should have a low coefficient of friction even when wet to reduce the risk of slipping, which is especially important for those with limited mobility. It is also essential to ensure adequate grout sealing between tiles to prevent water from seeping into the subflooring, which can cause mold and mildew growth.
Conclusion
Creating an ADA-compliant restroom in your home is a great way to ensure safety, accessibility, comfort, convenience, and aesthetics for people who need it most. You can create a convenient and comfortable bathroom space with the right features, such as enough navigation space, a low-threshold shower system, and an adjustable handheld shower wand. Non-slip floors and friendly grab bars can create a safe restroom that complies with ADA standards and offers all users a safe and comfortable experience. However, identifying an experienced bath contractor is crucial to achieving your goals and beyond without hassle.