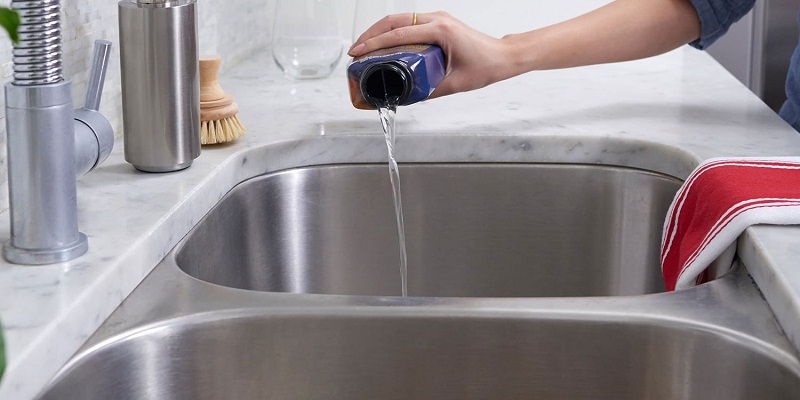 Did you know that there is a way to unclog your drain safely and naturally? That means no need to use harsh chemicals that are loaded with toxins. Keep in mind that if you do have a clog issue that you are able to fix on your own, you will need find professional East Valley plumbers.
Harsh Chemicals
Clogs are annoying and can be even worse when using harsh chemicals. Most of their toxic ingredients includes sodium hydroxide. These fumes can cause nausea and make breathing difficult. Plus, if it comes in contact with your skin, it could easily burn it. Often times, the ingredients in these chemical cleaners can have a reaction with ammonia, which forms a chloride gas. This corrosive action can eventually damage your pipes.
Clean Naturally & Safely
First, you want to make sure that there is no left over drain cleaner present in the drain or in any standing water. Start by boiling 3-4 cups of water. Take one cup of baking soda and one cup of white vinegar and put in the drain. Then, add the water causing is to bubble all the way down. If you still do not have an unclogged path, you will need to dig a little deeper by using a plunger, wired coat hanger or plumbers snake and of course safety goggles.
Still Stuck?
Now it is time to get a little dirty, which is why safety goggles are a must. Once the water is cool, try to be forceful with the plunger. If this doesn't work, you may need to use the wired coat hanger to feel for the obstruction. Or use a plumber's snake, which is more flexible and longer. You might also need to use a boost of green enzyme drain cleaner to really eat through the muck. It is important to always remember to check ingredients of all cleaners!